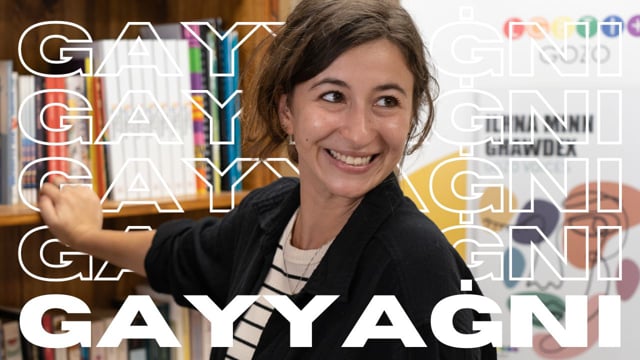 As we leave behind the bustling streets of Malta and venture to tranquil Gozo, we bring to light a perspective often overshadowed in the LGBTIQ+ movement and the pursuit of civil liberties.
In episode three of Gayyaġni, we delve deep into the vibrant queer community of Gozo, shedding light on the recent challenges faced by its members, the significance of queer-friendly spaces, and the unique queer experiences that set Gozo apart.
Recent tensions following a Gozo pride march highlight the urgency of discussing the queer experience in Gozo. Now, more than ever, we celebrate the presence and resilience of queer Gozitans.
Meet Catherine, the current coordinator of LGBTI+Gozo, a New York native who now calls Gozo home. Her journey into queer activism gained momentum when she moved to Gozo. skills as a writer became a powerful tool to amplify queer voices, culminating in the creation of the anthology 'Ilħna minn Għawdex - Gozo Voices.' This anthology showcases the stories of 25 contributors, reflecting their unique journeys, all rooted in the common thread of Gozo.
Next, we introduce you to Eman Borg, a prominent figure in LGBTIQ activism in Gozo. The creator of LGBTI+ Gozo, Eman's tireless efforts led to significant recognition, including the Queen's Young Leaders Award in 2017 for his unwavering support for the LGBTI+ community.
Eman shares the story of establishing this vital organization, along with an insightful look into the current queer landscape on our cherished, traditional sister island.
We also sat down with Antonella, a dynamic executive member of LGBTI+ Gozo and a student. Antonella shares her personal experience of growing up as a queer Gozitan, highlighting the stark contrast in freedom of expression between Gozo and Malta. Many queer individuals in Gozo find more opportunities and welcoming spaces in Malta to fully embrace and express their identities.
Join us as we celebrate the resilience and diversity of queer Gozitans and the importance of recognizing their vital role in the larger LGBTIQ+ movement.