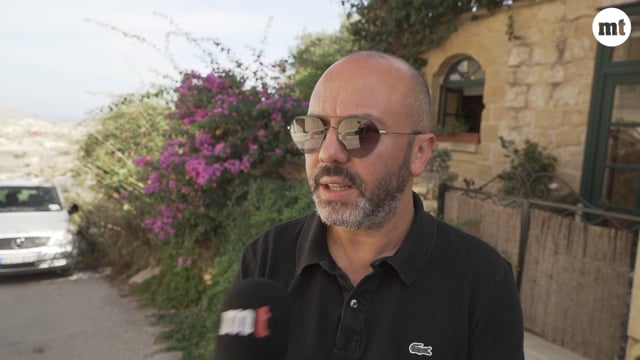 Film Commissioner Johann Grech has evaded questions regarding whether or not he believes that the National Audit Office's investigation into the Malta Film Commission's spending is justified.
On Wednesday, it was announced that the NAO is conducting an investigation into the Film Commission's expenditure on cash rebates to film producers, following a request from Nationalist MPs.
Last August, the Nationalist Party formally requested the Auditor General initiate an investigation into an expenditure of approximately €137 million by the Maltese Film Commission.
On Thursday, during a site visit to a film production in Sannat, Gozo, MaltaToday asked Grech whether or not he believes that this audit was justified, to which he replied, "the film industry is still up and running, our interest is to create more jobs within the industry."
Grech stressed that audits on the industry occur regularly, and that every film is audited.
When asked again if he believes that the recently announced audit was justified, he replied, "I can assure you that the film industry is not a burden on the country."
Grech was also asked whether or not he believes that the public should know how the Film Commission is spending public funds, he said, "every film is audited, and I look forward to the NAO's analysis and report."
The Malta Film Awards' budget in 2022 was €400,000, however, tourism minister, Clayton Bartolo had stated that the Malta Film Week had cost some €1.3 million. On Wednesday, it had also been reported that Grech has turned to the civil courts in order to prevent the Daphne Caruana Galizia Foundation from learning the cost of the Film Awards.
MaltaToday questioned the silence regarding the Film Commission's spending on events, namely last year's Malta Film Awards, as the cost of the event had never been confirmed or specified.
"I'm going to reiterate, the film industry is an economic motor which also strengthens the country's brand image," he said.
Grech further stated that the Tourism Ministry and the Film Commission have always published the financial reports related to the Commission's events.
He concluded by saying that the financial report related to the Mediterrane Film Festival is also expected to be published "soon."