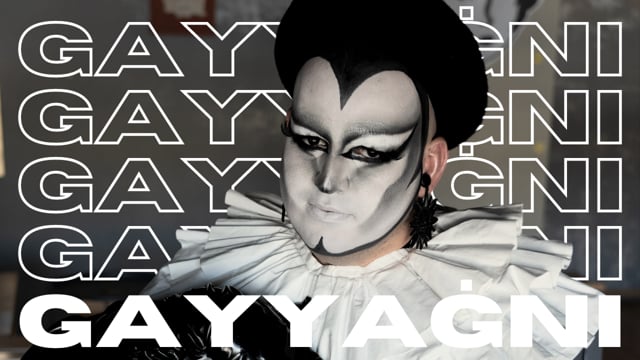 In the heart of the Maltese queer community, partying and the celebration of self-expression have been integral components. Over the years, the landscape of queer spaces has undergone a dramatic transformation, evolving from underground gatherings to more inclusive and mainstream events.
When delving into the vibrant realm of queer party spaces, one name stands out - the visionary behind 'Lollipop,' Malta's beloved queer night out!
Just seven years ago, the options for partying within Malta's queer community were limited, with only a handful of bars, clubs, and private underground parties to choose from. That was until Kris Micallef, a professional photographer with an eye for the extraordinary, disrupted the scene by introducing 'Lollipop.'
This event was a beacon for the entire queer community on the island, dedicated to playing tunes adored by the community while celebrating queer aesthetics. Dressing up and fashion have always been integral to the queer party experience, and Kris's keen eye brought 'Lollipop' to life, revolutionizing the queer party scene.
What began as a one-off event seven years ago has now become a fixture in popular local festivals like Earth Garden. 'Lollipop' even made waves internationally when it graced the stage at this year's Sziget Festival in Budapest.
Now, let's turn the spotlight on one of Malta's up-and-coming queer parties, a must-mention in any discussion of the queer party scene - 'Peach.'
Malta's first "by girls for girls" queer party burst onto the scene with a bang, thanks to the passion and dedication of a group of seven women who started it late last year. What began as a circle of friends has blossomed into the driving force behind one of Malta's most sought-after parties, consistently selling out. These remarkable women have created a space within the queer community for women who love women to come together, celebrate one another, and break away from the more male-dominated queer spaces.
Amy and Harley, two of the seven founders, share the story of 'Peach' from its inception to its future aspirations.
Not everyone in the queer scene craves thumping beats and Techno rhythms. Some prefer a quieter atmosphere to savor a pint or fruity cocktail while enjoying queer art. Enter 'Saturgay'.
Though it may be smaller in scale, this event is always in high demand. 'Saturgay' is a queer performance showcase that primarily spotlights drag and queer musicians.
Whether it's drag, music, or any form of art, the queerer, the better, and 'Saturgay' is a platform that celebrates it all! Join us for an interview with Gave (Klonn) and Krissie, two of the brilliant minds behind this event, as they guide us through the creation of 'Saturgay' and their unwavering commitment to keeping this space safe and accessible for the entire community.