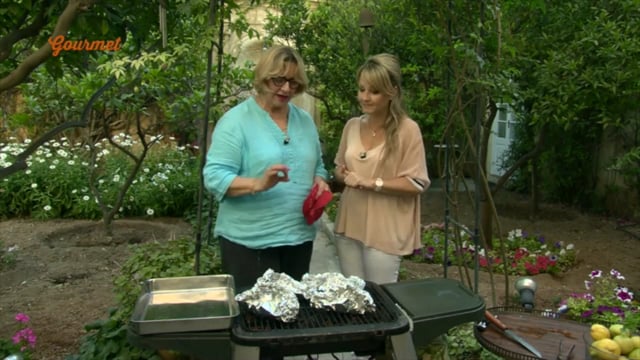 Watch Pippa Mattei make a delicious barbecued dessert with bananas, marshmallows and chocolate.
Barbecued banana surprise
Serves 1
Ingredients
1 banana
4 marshmallows
25g (1oz) dark cooking chocolate, chopped
Method
Peel banana and cut in half lengthways.
Cut marshmallows in halves with scissors.
Place banana on a piece of foil, cover with the marshmallows and chocolate.
Seal foil firmly and place on barbeque for 10-15 minutes or until banana is tender and marshmallows and chocolate melt.
Serve in foil packages.
You can prepare this delicious treat in the oven if you are not lighting the barbecue. Simply place in the oven at 200°C for 15 mins.
Get more of Pippa Mattei's recipes in her cookbook 25 Years In A Maltese Kitchen, Pippa's Festa and Fil-Kcina Ma' Pippa.
This recipe first appeared on Gourmet Today TV, aired on TVM on 17 July, 2015.