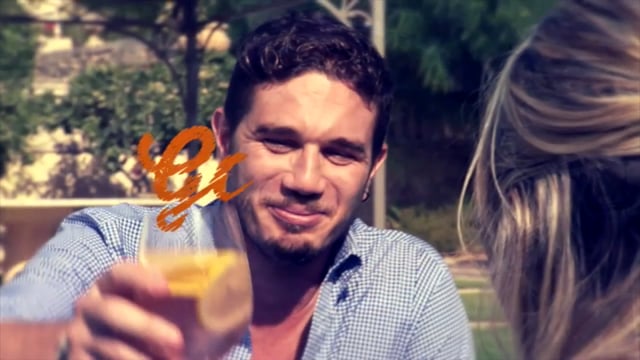 Watch Sean Gravina make a timbale of aubergines, a twist on the classic parmigiana.
Timbale of aubergines with Fontina cheese and tomato
Ingredients
3 large aubergines
3 eggs, beaten
Salt and pepper
Flour, for dusting
Olive oil, for frying
15 basil leaves
250g Parmesan, grated
100g Fontina cheese
Sauce
1 garlic clove, finely chopped
5 tbsp olive oil
800g polpa di pomodoro or chunky passata
4-5 basil leaves, torn
Method
Cut the aubergines into 1cm slices and immerse in cold water for 1 minute, then drain and pat dry.
Season the eggs with salt.
Dust the aubergines slices with flour and then dip into the beaten eggs.
Heat a film of olive oil in a large frying pan and fry the aubergine slices until golden on each side.
Drain on kitchen paper and set aside.
Preheat the oven to 200°C.
To make the sauce, fry the garlic in the olive oil, then add the tomato pulp and basil.
Simmer for 15-20 mins, then season with salt to taste.
To assemble the timbale, spread 2-3 tbsp of the tomato sauce over the bottom of a suitable baking dish.
Cover with a layer of aubergine slices, some more sauce, a little basil and plenty of Parmesan and slices of Fontina cheese.
Repeat until the ingredients are used up, finishing with tomato sauce and Parmesan and Fontina.
Bake in the oven for 20 minutes until golden and bubbling. Leave to stand for 5 minutes or so, then serve cut into squares.
This recipe first appeared on Gourmet Today TV, aired on TVM on 29 May, 2015.