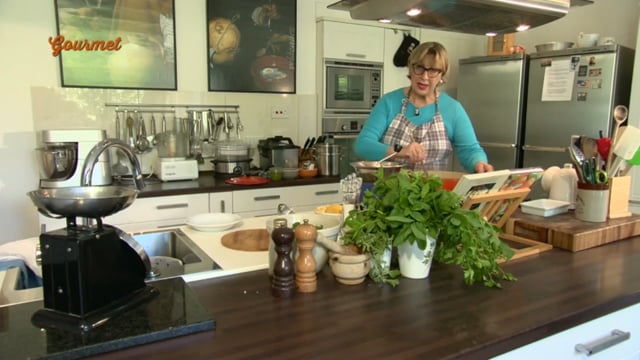 Watch Pippa Mattei make a traditional aljotta
Pippa's old-fashioned 'Aljotta'
Maltese fish soup
Serves 6
Ingredients
6 small freshly caught fish, or heads and tails of larger
Fish you may be cooking
1 large onion, finely sliced
5-10 cloves garlic, peeled and roughly chopped
500g tomatoes, halved
Some fresh herbs such as basil, mint, marjoram and parsley, washed and roughly chopped
1l water
2 tbsp tomato puree
3 tbsp olive oil
Salt and pepper
½ lemon
4 tbsp plain rice
Lemon wedges, for serving
Method
Fry chopped onion in 3 tbsp olive oil.
When transparent, add garlic and fry till golden.
Add tomatoes, tomato puree, herbs and fish.
Toss for one minute, then add the water and seasoning.
Simmer for 45 minutes. When all the ingredients are soft, sieve through a vegetable mill, pressing until only the skin and dry bones remain. Return the saucepan to the heat and bring to the boil.
Add the rice, and stir in well, then cook until the rice is tender.
Remove the soup from the heat, add a good squeeze of half a lemon just before serving.
Serve with lemon wedges and lots of fresh Maltese bread.
Get more of Pippa Mattei's recipes on her books 25 Years In A Maltese Kitchen and Pippa's Festa.
This recipe first appeared on Gourmet Today TV, aired on TVM on 22 May, 2015.