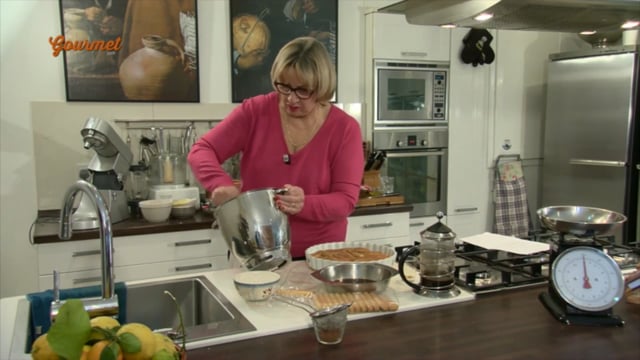 Watch Pippa Mattei make a delicious tiramisu
Tiramisu
Serves 8
Ingredients
500g mascarpone or a plain cream cheese
300g Boudoir/Savoiardi biscuits (sponge fingers)
100g icing sugar
3 egg whites and 4 egg yolks
6 teacups of strong coffee (the percolated type)
2 tots of coffee liquor (Kahlua or Tia Maria or the Maltese liqueur Lejla)
2 tots Maraschino or Cointreau
Cocoa to dust before serving
Method
Beat the egg whites till they form stiff peaks and set aside.
In a large bowl, beat the cheese, sugar and the four egg yolks well.
Add the Maraschino or Cointreau.
Fold the whites into the cream mixture with a large metal spoon.
Make up the coffee adding Kahlua or Tia Maria OR Lejla, and dip the biscuits quickly into this placing them on the bottom of a large flan dish.
Pour the cream mixture over these until the biscuits are all covered.
Chill for at least two hours and up to eight hours.
Before serving, dust the top of the dessert abundantly with sifted cocoa powder.
This recipe first appeared on Gourmet Today TV, aired on 13 March, 2015.
More of Pippa Mattei's recipes are available in her books Pippa's Festa and 25 Years In A Maltese Kitchen, available at leading bookstores.
Sponsored by Carlsberg
The Danish global premium all-malt pilsner beer is medium-bodied, dry and well-proportioned with a characteristic hop bitterness that supports its fine structure. Specially chosen hop flowers, malt from lightly roasted spring barley and Carlsberg's famous yeast, Saccharomyces Carlsbergensis, are brewed with pure water to create a quintessential premium beer. Alc. 5% Vol.