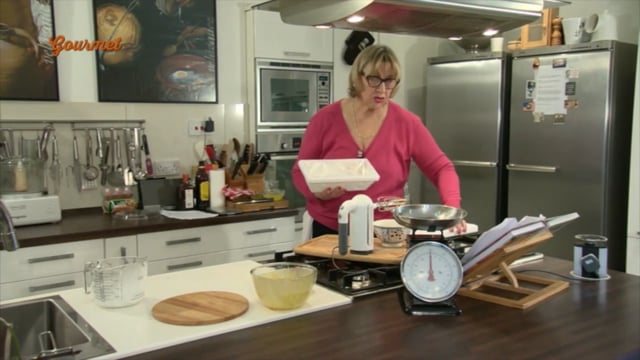 Spring is just around the corner. Watch Pippa Mattei make a coffee parfait
A parfait is a classic type of ice-cream which is made by pouring a hot sugar syrup over egg yolks. The mixture is then cooled before cream and any flavouring is stirred in. This recipe is for a coffee parfait, but it is equally good flavoured with freshly squeezed lemon juice or with pureed cherries, either fresh or tinned, and a dash of cherry brandy.
Coffee parfait
Makes approx. 700ml ice-cream
Ingredients
75g sugar
4 egg yolks
450ml double cream
2 tbsp instant coffee
Method
Put the sugar and 4 tbsp water in a small saucepan.
Place it on the heat and stir constantly until the sugar has dissolved.
Bring to the boil and boil until you have a light syrup at 110°C (approx. 4-5 mins).
In a mixing bowl whisk the egg yolks, and whisking continuously pour on the slightly cooled syrup.
Whisk until it has amalgamated, then leave until it is cold.
Dissolve the coffee in a tablespoon of water; stir it and the cream into the mixture.
Your mixture is now ready for churning in an ice-cream machine. If you don't have this machine, you can put the ice-cream mixture into a low container and put into freezer for a few hours, take out and mash with a fork, do this several times till you have the right consistency.
This recipe first appeared on Gourmet Today, aired on TVM on 13 March, 2015.
Sponsored by Kilkenny
Uncover an Irish ale that more than lives up to the pressure of its provenance. Brewed with 100% Irish malts, Kilkenny's unique depth of flavour, fuller mouth and uncharacteristically creamy texture is instantly recognisable." Alc. 4.3% Vol.