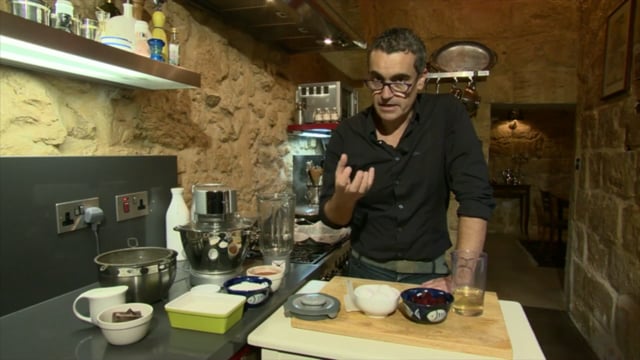 Watch Michael Diacono make a chocolate cake with beetroots
Beetroot and chocolate cake

Ingredients
175g plain flour
1 tsp baking powder
75g cocoa powder
225g sugar
3 eggs
200g beetroot, cooked and peeled
200g vegetable oil
Topping
250 g plain dark chocolate
250 ml fresh cream
Method
Heat oven to 200°C.
Line a 20cm round cake tin with baking paper
Sift flour with baking powder and cocoa into a large bowl.
Add the sugar.
Blend the eggs with the cooked beetroot and vegetable oil in a food processor till smooth.
Fold the beetroot mixture into the dry ingredients until well-amalgamated.
Pour into the prepared cake tin and bake for about 40 mins. Check with a skewer to make sure cake is cooked.
Prepare topping by heating cream in a pot till it starts to boil.
Add the broken chocolate and stir in till melted.
Remove from heat and leave to cool before using to coat cake.
This recipe first appeared on Gourmet Today TV, aired on TVM on 6 February, 2015.