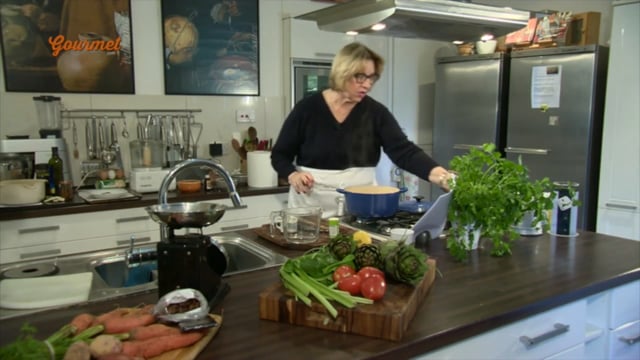 Watch Pippa Mattei make a grated carrot soup, prefect for the cold winter months ahead
Grated carrot soup
Serves 4
Ingredients
30g butter
400g carrots, scraped and coarsely grated
200g potatoes, peeled and diced
1 small onion, finely chopped
750g chicken stock
½ tsp white pepper
Pinch salt
3 tbsp cream
Handful parsley or coriander to garnish, chopped (optional)
1 extra tbsp butter (optional)
Method
Prepare the vegetables
Melt the butter over a moderate heat. Reduce the heat and add the grated carrots, diced potatoes and chopped onion.
Cook for 15 minutes, stirring occasionally.
Add the stock, salt, pepper and simmer with the lid on for 20 mins or until the vegetables are soft. Remove from the heat and liquidize until very smooth. (You can add an extra tbsp butter while blending for extra smoothness)
Return to the pan, heat gently and add cream just before serving.
A little chopped parsley or coriander adds a contrast of colour.
This recipe first appeared on Gourmet Today TV, aired on TVM on 16 January, 2015.