[WATCH] Firefighter, 48, dies after putting out Pembroke fire
A firefighter dies after battling a grass fire that erupted due to waste in Pembroke earlier on Sunday • Man identified as Joseph Zammit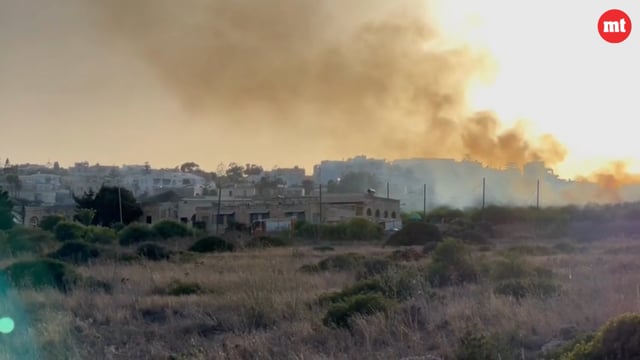 Firefighter, Joseph Zammit, lost his life after battling a grass fire that erupted due to waste in Pembroke earlier on Sunday.
The incident unfolded around 6:00pm, prompting a swift response from the Department of Civil Protection.
The Department of Civil Protection's firefighters managed to control and extinguish the blaze, preventing further devastation.
However, shortly after the flames were quelled, the 48-year-old firefighter started medical difficulties, leading to a loss of consciousness.
Fellow colleagues at the scene immediately rushed to administer vital first aid.
The man was transported to the hospital in critical condition but died a while later.
Duty magistrate Victor Axiak LL.D initiated an inquiry. Police investigations are underway.
In a statement on Facebook, the CPD described the official as an exemplary man who had given a service for many years.
Home Affairs Minister Byron Camilleri also took to Facebook to offer his condolences to the family.
"A very difficult day. A Civil Protection Department worker lost his life while performing his duties," Camilleri wrote.
Soċjetà Filarmonika San Pietru also offered their condolences to Zammit's family, saying that he was not only part of their community but also a statue bearer.