Gżira crash driver is Jeremie Camilleri, was on probation on health supplement thefts
Jeremie Camilleri, Franco-Maltese national convicted of a series of petty thefts, is motorist suspected of having ran over woman and killing her on impact
The man expected to be charged for causing the death of a 30 year-old Turkish woman in a horrific car accident in Gzira, is Jeremie Camilleri, a Franco-Maltese national, already on probation for theft.
A CCTV video retrieved from the scene of the crime where the 33-year-old Lija resident crashed headlong into a KFC establishment, shows the perpetrator walking out of his car unscathed after running over a woman. In the footage, the perpetrator walks coolly over to the other side of the road, where he appears to attempt to assail other passers-by and a passing car.
The accident happened near the Paul & Rocco petrol station on Testaferrata Street, Gżira at 1am on Wednesday 18 January, and the car, a BMW, smashed into the KFC fast food outlet after hitting the woman.
The Toulouse-born Lija resident, 33, had been placed on probation after admitting to two petty thefts in which health supplements worth a total of €92 were stolen from Attard and Sliema on 2 January, 2023. But he had also breached the conditions of a probation order that had been issued to him upon his conviction for another offence by a court in Gozo in February 2021.
The accused had entered a guilty plea over the thefts in a bid to obtain a conditional discharge or probation order by way of punishment.
The court had initially been reluctant to issue a second probation order. "Looks like you've been busy here since 2021," Magistrate Donatella Frendo Dimech had remarked, observing that he had always received non-custodial sentences. "Aren't you ashamed of yourself? You get yourself into all this trouble over just €92?"
Camilleri had received a €200 fine for breach of probation, and ordered to pay the full retail value of the items he had stolen. He had also been placed under a probation order for three years.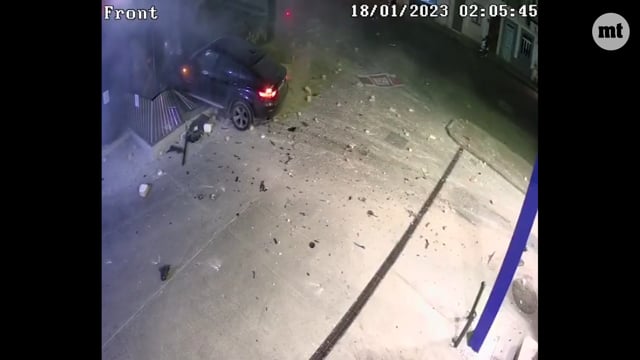 In 2012 he had been convicted of causing criminal damage to private property and sentenced to a year in jail, suspended for one year.
MaltaToday understands that Camilleri is the son of a Maltese father, originally born in Algiers, and a French mother. Camilleri was born in France, but appears to have been staying in Malta since 2007, having been issued with an Aliens ID card, before obtaining citizenship in 2011.