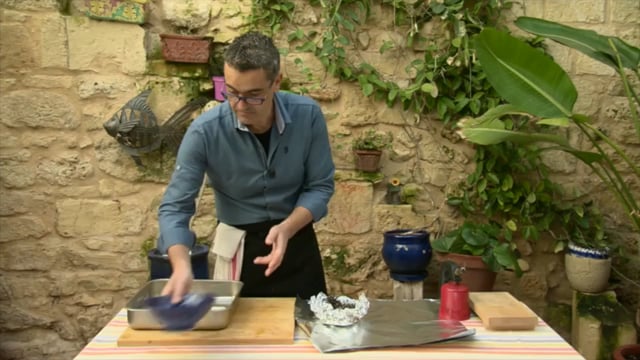 Watch Michael Diacono make salad of smoked gbejniet and pears on a bed of baby spinach
Smoked gbejna and pear salad
Ingredients
6 dried gbejniet
Handful baby spinach
1 beef tomato
1 pear
Handful pistachios, roasted
Handful basil
Olive oil
Salt and pepper
Method
Place a few pine cones in foil and set them on fire.
Place the cheese to one side of the dish.
Place the burning pine cones onto the other side of the dish.
Cover with two pieces of foil and seal. The fire will go out but the pine cones will keep smoking, imparting flavour to the cheese.
Allow to smoke for approx. 10 mins
To make the salad place the spinach at the bottom of the dish.
Chop the tomato and the pear and place in the dish.
Cut the smoked cheese into strips and place on top.
Add the basil and pistachios.
Season with salt and pepper and add a lug of olive oil.
Serve with Maltese bread.
This recipe first appeared on Gourmet Today TV, aired on TVM on 6 March, 2015.